Everything you need to know before and during your one of a kind expedition.
FORMALITIES
A valid passport is needed to enter any of the countries that we hunt in. South Africa does not usually require a Visa. However some countries do require a visa to enter Zimbabwe, most of the time these can be obtained at your port of entry into Zimbabwe.
UNI VISA
ELIGIBLE COUNTRIES WHOSE NATIONALS WERE GRANTED A UNI VISA AT PORT OF ENTRY ON PAYMENT OF US $50
Argentina
Austria
Australia
Belgium
Brazil
Britain (UK)
Brunei
Burundi
Canada
Cook Islands
Czech Republic
Denmark
Finland
France
Germany
Greece
Hungary
Iceland
Israel
Italy
Japan
Liechtenstein
Luxembourg
Monaco
Netherlands
New Zealand
Norway
Poland
Portugal
Puerto Rico
Russia
Rwanda
Slovakia Republic
Slovenia Republic
South Korea
Spain
Sweden
Switzerland
UAE
Uruguay
USA
UNI VISA AVAILABLE AT PORTS OF ENTRY
Please note that there are usually no credit card facilities available at the ports of entry so only cash will be accepted and after there will be no change given so please bring some small notes.
CITES PERMITS
Certain animal species will require a CITES (Convention on International Trade in Endangered Species) permit for the import of the trophy into your country of origin. We do not recommend applying for the permit before you have harvested your desired trophy, after your safari you can apply as you will then have the required documentation required from Chattaronga in order to apply for your CITES permit.
WHAT TO PACK
We advise you to pack the following clothing and supplies on any of our Safaris:
One Warm jacket
One Sleeveless hunting jacket
One Set binoculars
Two Pairs light leather or canvas shoes
3 Pairs of wool socks
One Water bottle
One Pair of gloves
One Hunting knife
Two Hunting trousers
One Cartridge belt
Two Long sleeve shirts
One Mosquito repellent
One Wide belt
One Pocketknife
One Set of cotton underwear
One Sweater or Sweatshirt
Three Pairs of thin cotton socks
One Cap or hat with wide brim
Camera with film & spare batteries
One Razor with blades or batteries
One Pair sunglasses
One Small rucksack
One Flashlight with spare batteries
Soft cases for rifles
One Personal medicine kit
INSURANCE
In the unlikely event of a hunting accident and/or need for emergency evacuation, Chattaronga recommends Global Rescue – the number one trusted partner for evacuation during hunting accidents. Visit their website at www.globalrescue.com.
Our firearm insurance is handled by Hollis E. Boss of Sportsman's Insurance Agency, Inc. (SIAI) 800-925-7767. They insure guns, bows, cases and related items such as scopes, rings, quivers, sights, etc.
We suggest that you arrange for general travel insurance through your credit card provider when booking your trip.
FEES INCLUDE:
Accommodation, including full board
Liquor and beverages served in camp (Wine, Beer & Soft Drinks)
Laundry
Full-time service of an experienced Professional Hunter. Trained staff, trackers and skinners
Field preparation of trophies. All transport within the hunting areas. All hunting licenses
Pick up and drop off at International Airport closest to the area in which you are going to hunt
VAT Taxes on Day Rates
FACILITIES
We have a fully-equipped rifle and bow shooting range, ideal for preparing yourself and your equipment for the hunt.
TERMS AND CONDITIONS
A 50% deposit of total daily rate is payable upon confirmation of booking. Balance is payable 60 days before commencement of safari. Deposit will not be refunded if safari is canceled nine months or less prior to commencement. Booking may be postponed to an alternative date without a penalty until the next calendar year. Any further cancellation regardless of notification period results in a 100% forfeit.
CANCELLATION POLICY
If you cancel more than six months prior to the hunt, you are entitled to 50% of your deposit refunded; cancellation less than six months prior to your hunt results in the deposit being forfeited. Or, your deposit may be carried forward to the next calendar year without penalty. Cancellation in subsequent year will result in a complete forfeit.
WOUNDED ANIMAL POLICY
A wounded animal is regarded as a shot animal, and the full trophy fee will apply.
Limited bookings for 2022 and 2023 are now available.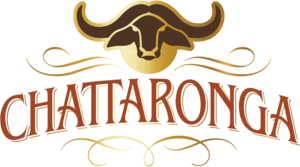 PHILIP KRÜGER +27.83.305.5371